All Rights Reserved.
Reproduction strictly prohibited
without written consent from James A. Cortina
Police K9 Behavior & Decoy Training Techniques
April 17th - 20th, 2017
Waterford, CT
Instructor - Master Trainer Franco Angelini
Expanding The Foundation To Building Searches While Increasing Hunt Drive
Nov 15th -17th 2016
East Hartford
Instructor - Officer Todd Mona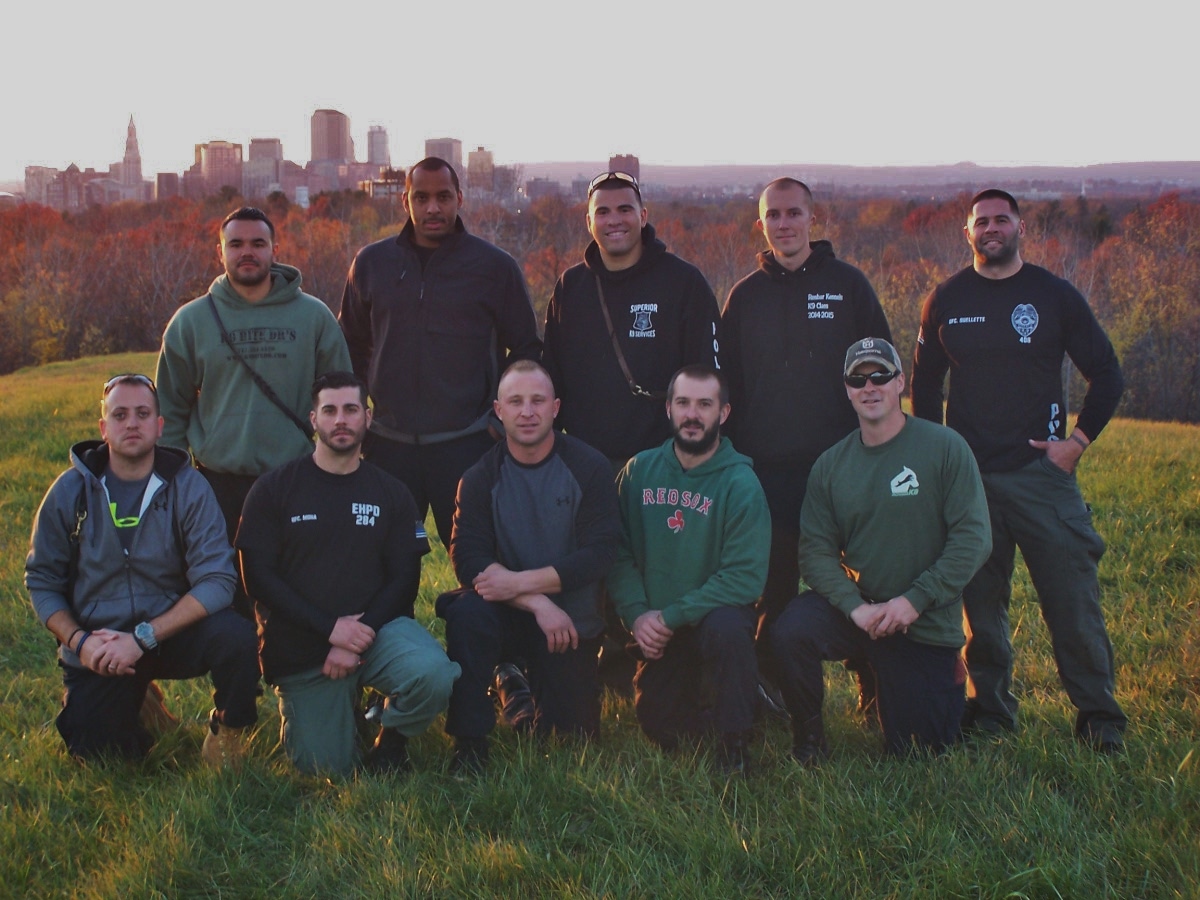 (Front Row L to R) Ofc. Joe Staffieri,(K9 Magnum) New Haven P.D.; Ofc. Todd Mona, East Hartford P.D. & Instructor; Ofc. Corey Somoskey,(K9 Magnum) Plymouth P.D.; Ofc. Mike Tustin,(K9 Thor) Windsor P.D.; Ofc. Bill May, (K9 Blaze) Hamden P.D.; (Back Row L to R) Ofc. Martin Feliciano, ( K9 Ax) New Haven P.D.; Ofc. Devin Sailor,(K9 Blaze) Windsor P.D.; Ofc. David W. Rivera,(K9 Apollo) New Canaan P.D.; Ofc. Kyle Mortensen, (K9 Ryker) Farmington P.D.; Ofc. Ray Oullette (K9 Pup) New Britain P.D.
High Risk Tracking School and Team Deployment
October 31- November 3, 2016